Peace lilies are a beautiful plant with lush lance shaped leaves and show stopping flowers. Spathiphyllums are an excellent indoor plant. Learn how to care for a peace lily in this post.
Peace lilies are aroids in the Araceae plant family. In nature spathiphyllums grow on the tropical forest floors of Columbia and Venezuela. They thrive in dappled sunlight and warmth with consistent moisture.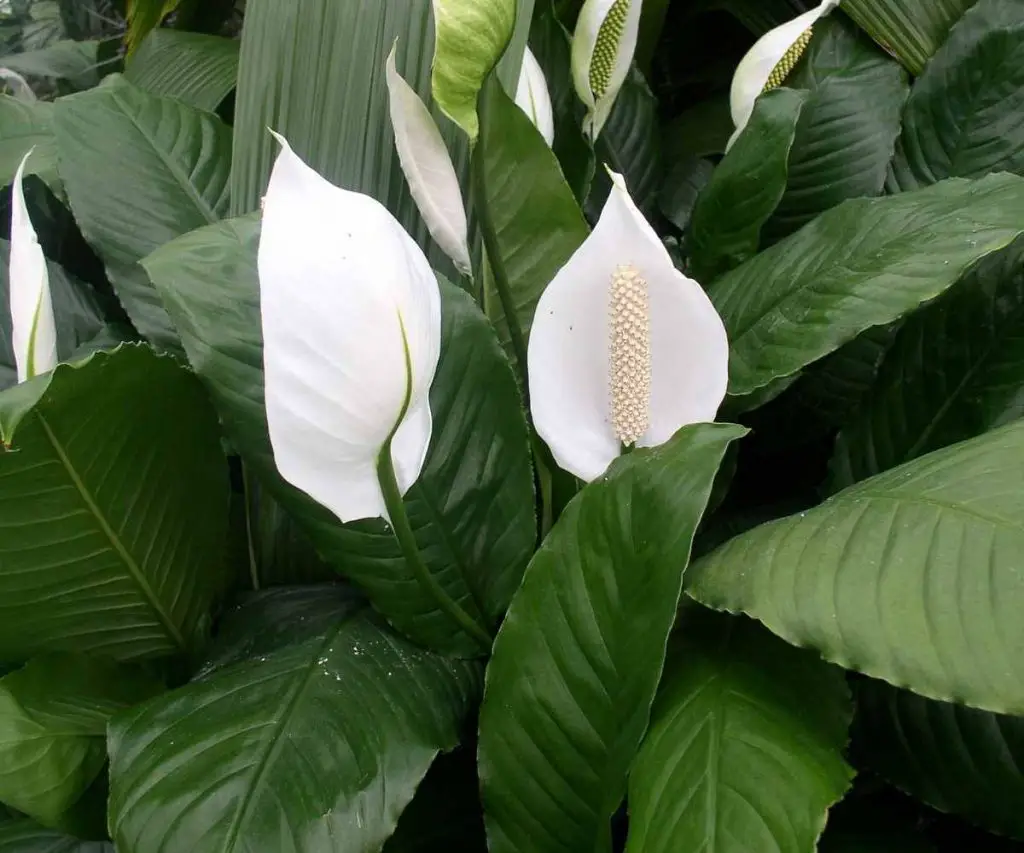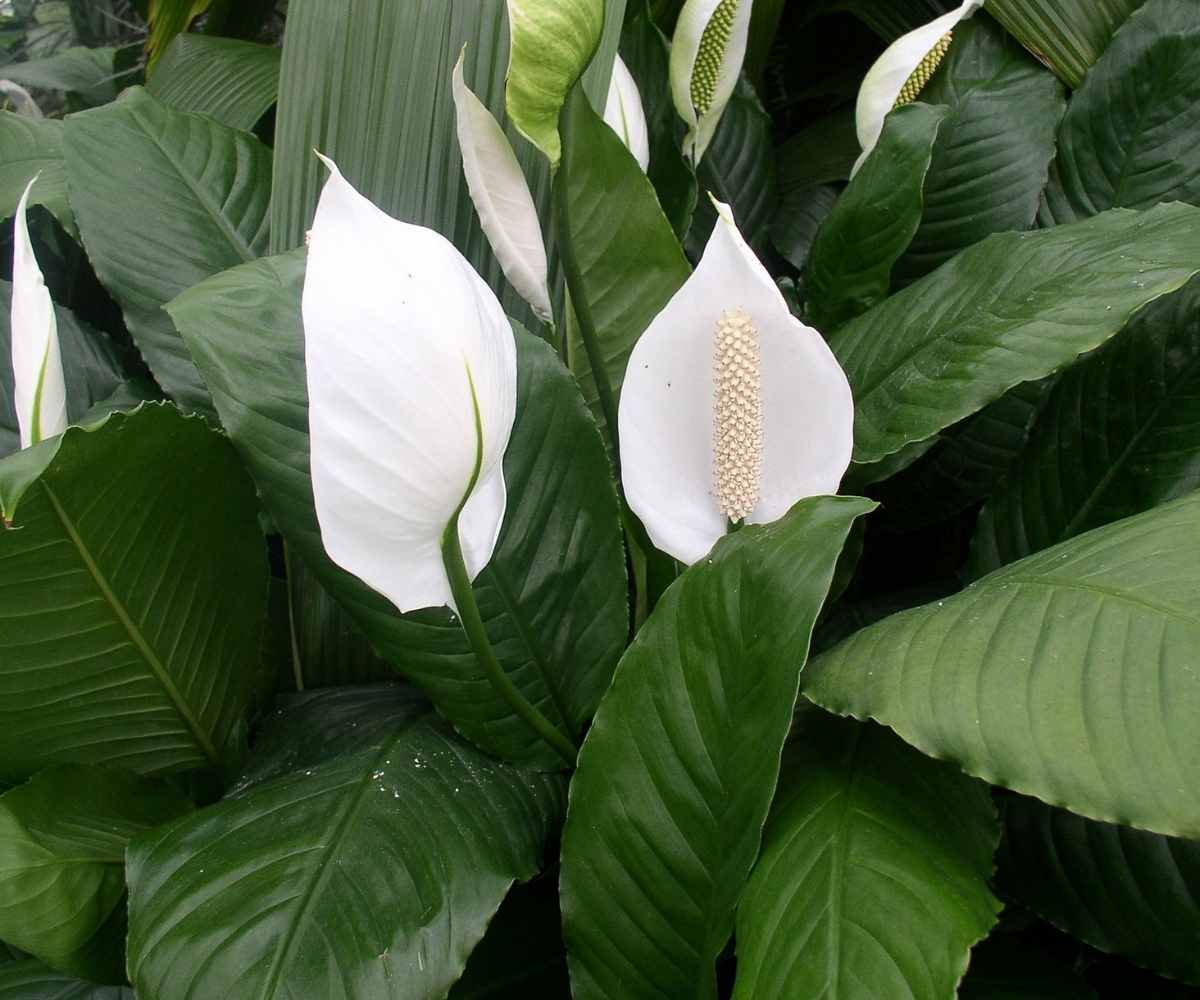 Replicating these conditions is the key to success with these flowering plants. With just a little bit of attention peace lilies will give you many years of vibrant evergreen foliage in your home.
Six More Easy Care Aroid Plants to Love:
All of these Aroids are easy care plants. Pothos, mini monstera and the Philodendron Brasil are great choices for houseplants you will enjoy growing. Here are even more…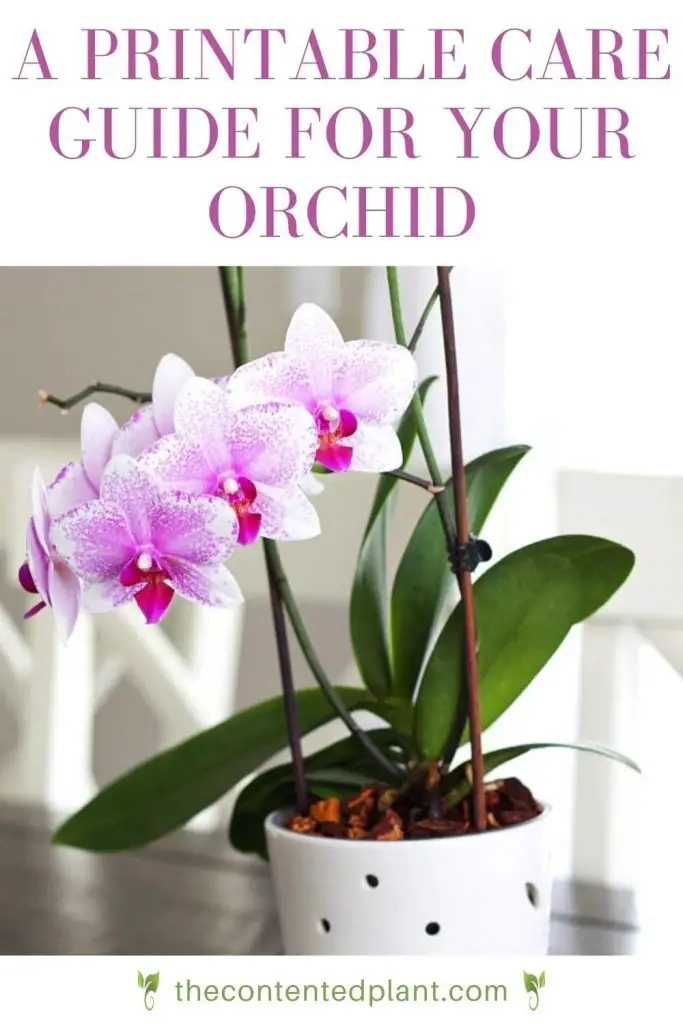 Peace lilies produce stunning white flowers (or spaths) that rise up out of the large leaves. Blooming begins in the early summer. Some spathiphyllums blooms throughout the year in the right conditions.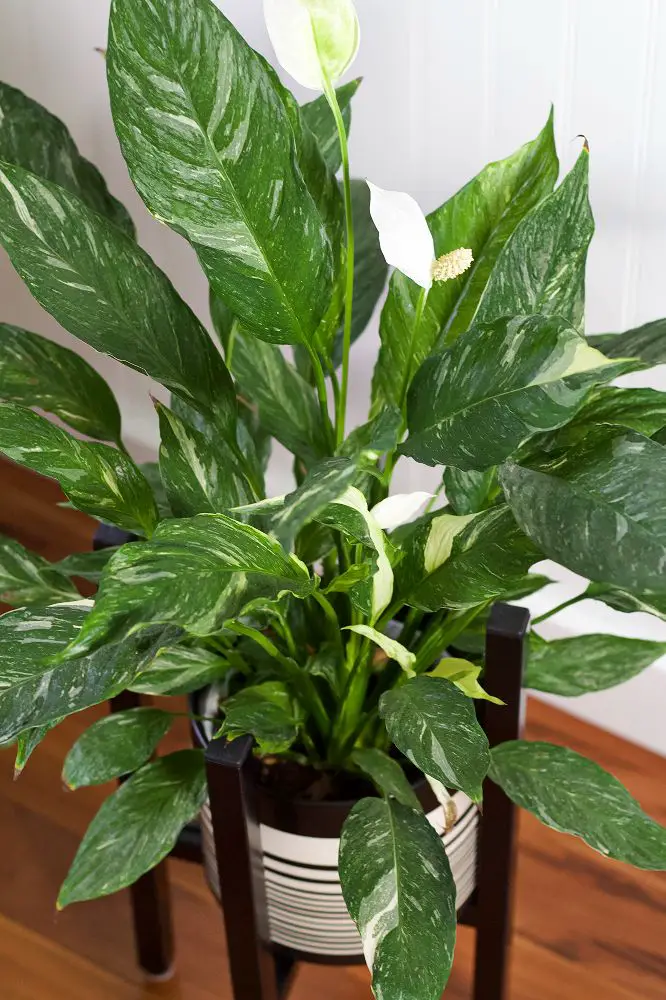 Peace lily plant care is easy. These lovely plants are robust. With proper conditions your peace lily will be happy and healthy.
There are several varieties of peace lily plants. They come in various sizes and variegations. The care is the same for all the Spathiphyllum species.
Your Printable Plant Care Guide:
Yield: Printable Care Guide
Peace lily Care Guide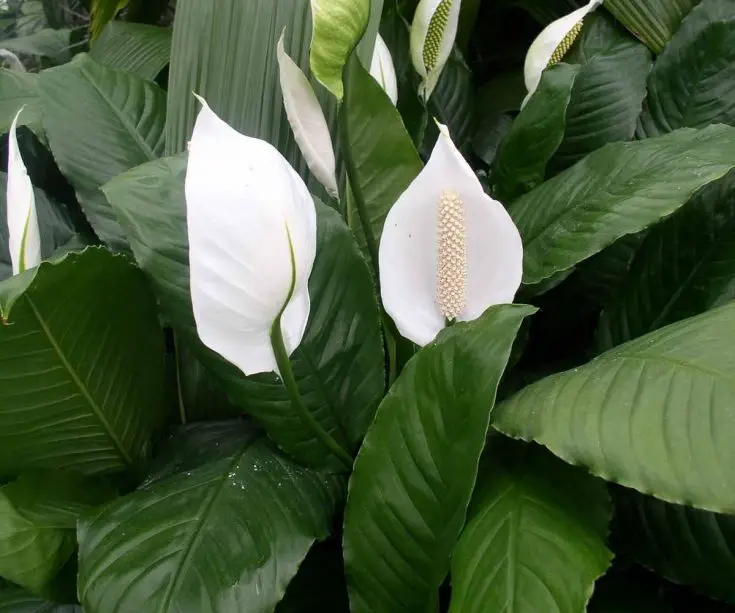 Spathiphyllums in general have only a few basic requirements to remain a happy durable plant.
This lovely flowering plant is a perfect beginner houseplant.
Instructions
Soil Preference:
Peace lilies are aroids and require a light soil.
A mix of potting soil and perlite will keep the roots happiest.
Our mix for this pothos is 40 % potting mix to 60% perlite.
A heavy soil potting mix is not recommended for aroids.
Pot Size and repotting:
Peace lilies can be grown in relatively small pots since they are fairly slow growers and enjoy being somewhat root bound.
Any well draining pot can be used. It MUST have drainage.
Repot every second year or when roots come out the drainage holes on the pot bottom To the next pot size up.
Propagation is best during repotting. See propagation section below.
Lighting:
Peace lilies enjoy indirect or dappled light. They will tolerate lower indirect light. but they will grow more slowly and may not re-flower.
Variegated peace lilies need bright indirect light to show variegation.
Flowering requires moderate light.
Peace lilies cannot stand strong hot direct light. The leaves will burn and the plant will suffer.
Peace lily Watering:
Use filtered water or let your tap water sit at least 24 hours to neutralize harmful chemicals before watering your plants.
Water your Spathiphyllums when the soil is dry down an inch or so. Aroids do not like to be overly wet.
Watering is best done on a regular schedule (try weekly) so the plant is not over or under watered. Both can cause stress on the plant.
This tropical plant enjoys humidity. In dry climates peace lilies will thrive with a humidifier nearby. Or put it in your kitchen or bathroom if you have adequate light and floor space.
In a dry climate frequent misting will help.
In dormant winter months reduce watering as the plant will not need as much.
Never let this plant get wet feet. If the soil is compacted the bottom of the soil can remain wet. This encourages root rot.
If you see yellow leaves or fungus gnats on your peace lily you are probably overwatering or the soil is too heavy.
If the tips of the leaves turn brown suspect Under watering. Or too dry air.
How to Fertilize:
Apply a good quality fertilizer (linked in materials) monthly through Spring and summer.
Decrease feedings by late Fall and allow peace lilies to rest through the winter months.
Look for brown spots on the leaves of your plants. This may indicate an over concentration of salts in the roots from over feeding. It can burn the leaves.
Temperature:
Keep peace lilies at a low of 65 Degrees F. to upward of 85 Degrees F. It enjoys warmth and humidity.
Encouraging Peace Lily Flowers
Peace lilies that are happy bloom twice a year.
Attempt to mimic their natural conditions as described in this care guide for best flowering conditions.
Reluctant healthy Peace lilies may be encouraged to grow flowers if they get increased lighting or warmth.
Pests:
Peace lilies are not overly delicate. However all plants can get attacked by pests.
Stress by longterm overwatering, poor light, extreme temperatures and soil conditions are contributors to plant stress. And makes them more susceptible to pest damage.
Spider mites, mealy bugs, scale, thrips and whitefly are the most common houseplant pests you will see.
Read our post on How to get rid of aphids and other pests with our homemade pesticide soap recipe or neems oil.
To minimize the possibility of pests be sure to check all nursery plants before bringing them home.
Quarantine all new plants until you are sure no pests live in them.
Peace Lily Propagation:
Propagation is easily done through root division.
If your peace lily is ready to repot look down into the soil base and see small spaces between clumps of stems.
Peace lilies grow by rhizomes. Cut between the clumps through the rhizomes.
Plant each clump gently and firmly into a separate pot with proper soil mix.
Make sure to keep the soil moist until the roots begin to set into the soil.
Notes
Peace lilies are easy care. With the proper conditions and just a little bit of attention these plants will give you many years of vibrant flowering greenery in your home.
Signs that your peace lily is not happy:
Your peace lily drooping-inconsistent watering either over watering or under watering can cause this.
If your Peace lily has yellowing leaves suspect over watering.
If a peace lily has brown tips on its leaves the air is too dry. misting and a humidifier are needed.
Leaves burned and/or peace lily wilting-probably in a too hot direct light. Remove to moderate indirect light.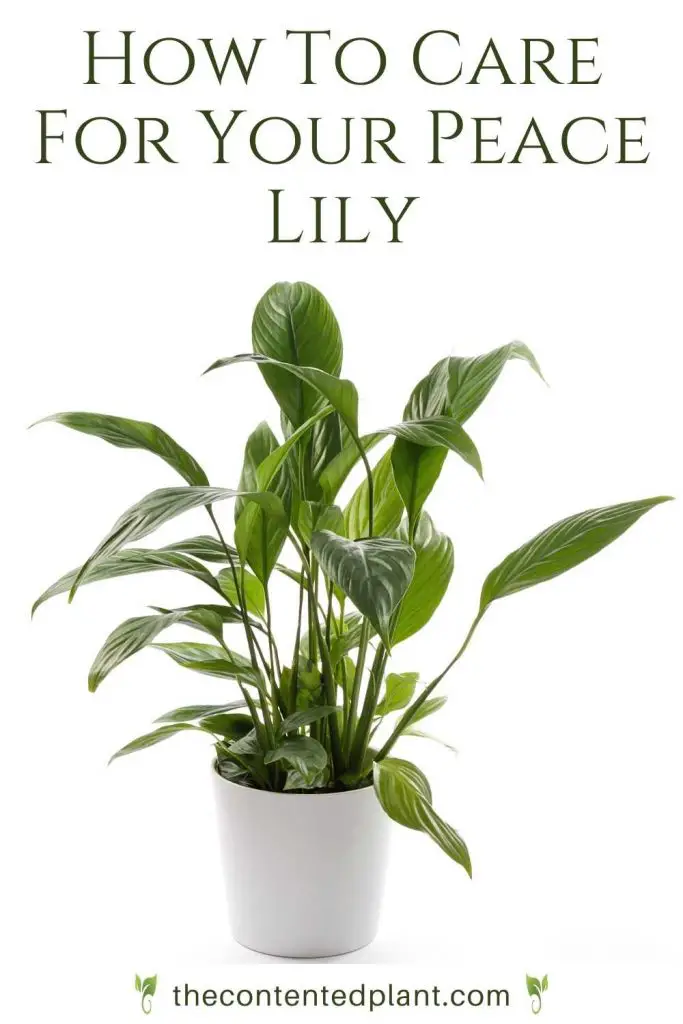 Spathiphyllum Toxicity:
All of the Spathiphyllum varieties are toxic to pets and mildly toxic to humans. Grow peace lily away from children and pets
To Humans:
Spathiphyllum (and all plants in Araceae family) contain Calcium oxalate crystals which can be mildly toxic to humans.
Possible side effects from the consumption of Spathiphyllum species are:
atopic dermatitis (eczema).
Burning and/or swelling of the region inside of and surrounding the mouth.
Excessive contact with the plant can also lead to general skin irritation or contact dermatitis.
Is Peace Lily toxic to dogs and cats?
The Peace lily plant is toxic to cats and dogs. According to Pet Poison Control Hotline
Chewing or biting into all parts of the plant will release the crystals causing tissue penetration and irritation the mouth and GI tract. It will not cause kidney failure.
Symptoms may include oral irritation, vomiting, and difficulty in swallowing.
Further Reading: