Do you know How to care for orchids once you get them home? Many of us could use some pointers on these lovely exotic flowering plants.
Orchids can be difficult or easy to grow. The usual variety sold in stores is the phalaenopsis and that one is easy to grow. If you know what to do with it.
This guide is focused on phalaenopsis orchid care. There are well over 60 different varieties of this popular orchid. It is know as the moth orchid since its flowers grow shaped like a moth.
If you have a store bought orchid you probably brought home a variety of phalaenopsis.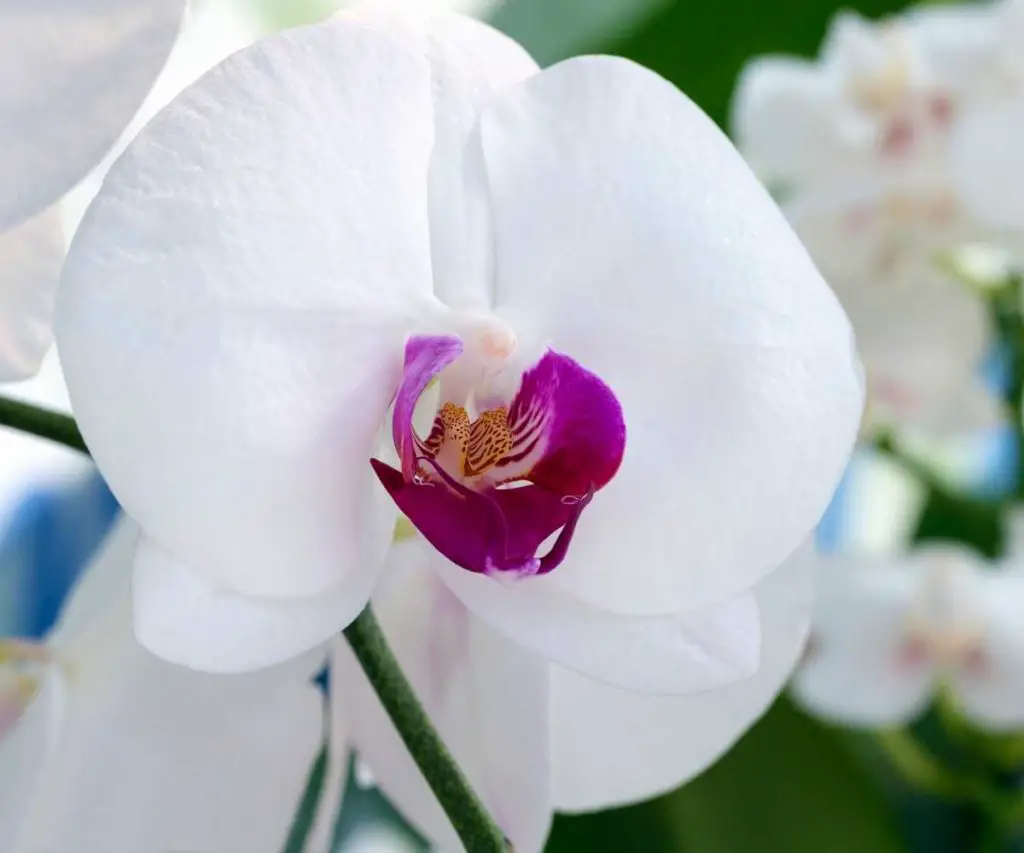 They are so varied and extremely beautiful. they look more delicate than they actually are. With good basic care your orchid will live happily in your home for many years.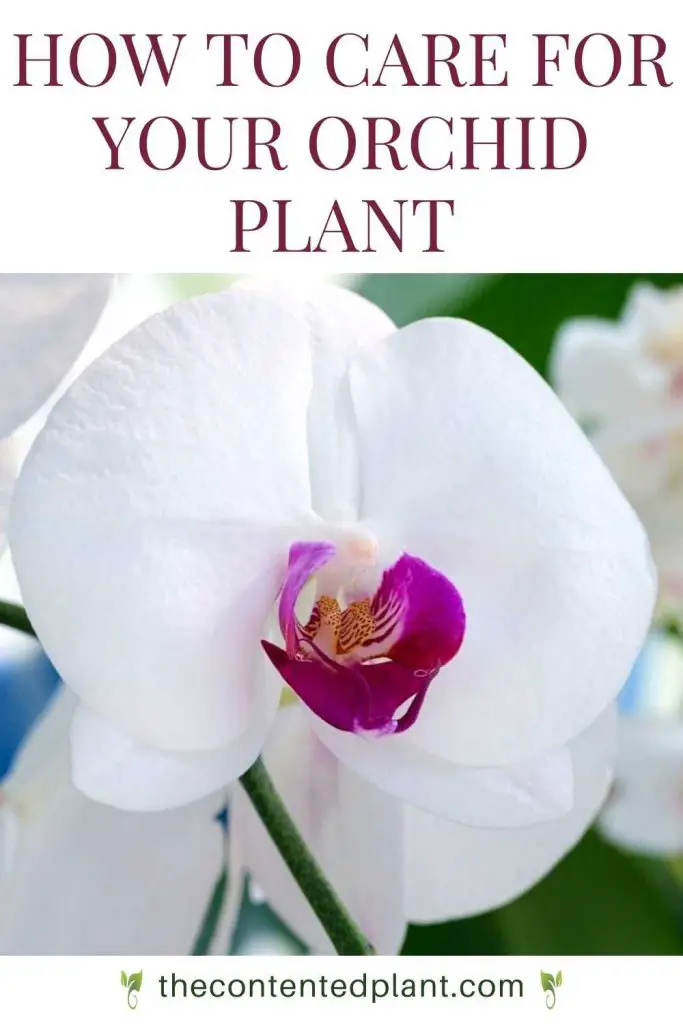 Moth Orchids are Great for Beginners:
This pink moth orchid was a gift from Kayti two years ago. I had no idea how to take care of it. I have since learned to respect the hardiness of this plant.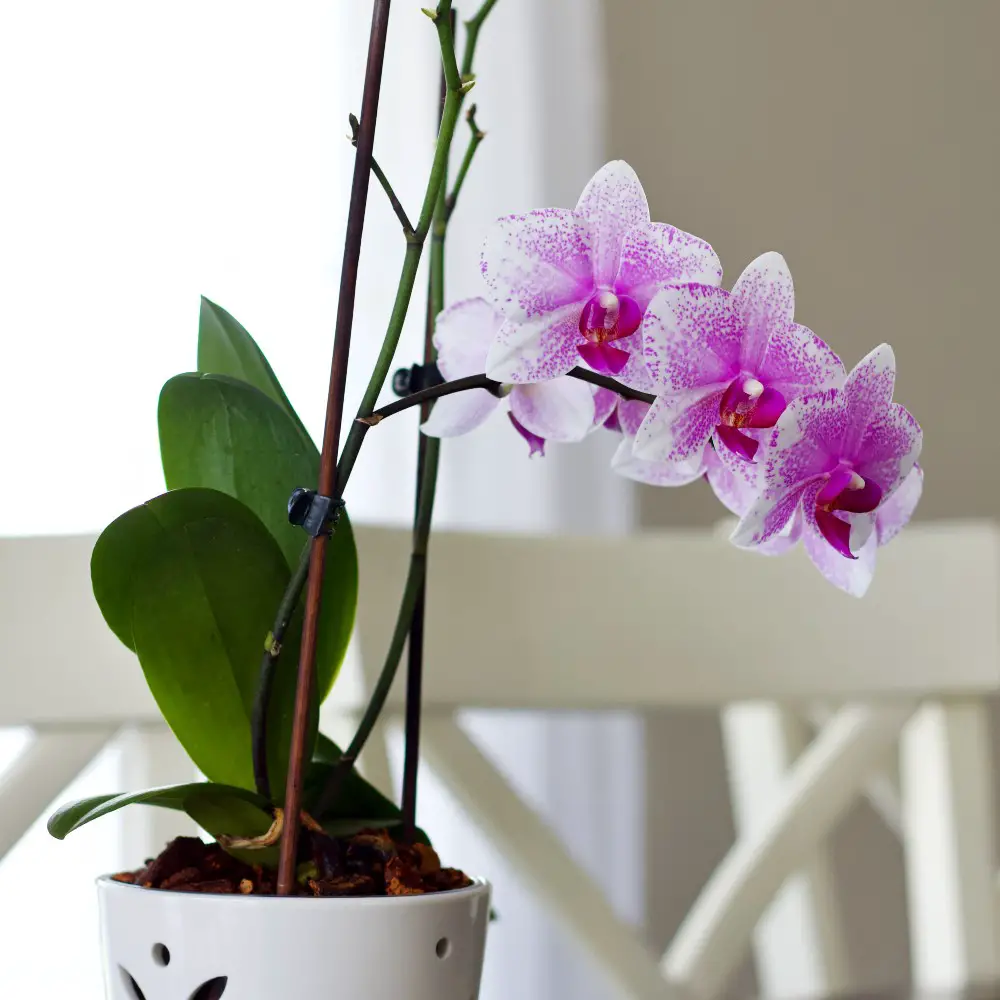 With no help from me other than irregular waterings it managed to survive quite well in its original tiny pot for over two years. The original blooms fell and more spikes erupted and bloomed.
Its bloomed for six months now and been through a repot while blooming too. We didn't want to wait until the blooms fell for the repot. Some of the roots were rotting and the spikes were starting to show signs of stress.
It needed better. And now four weeks later it's still happy and blooming. Amazing plant.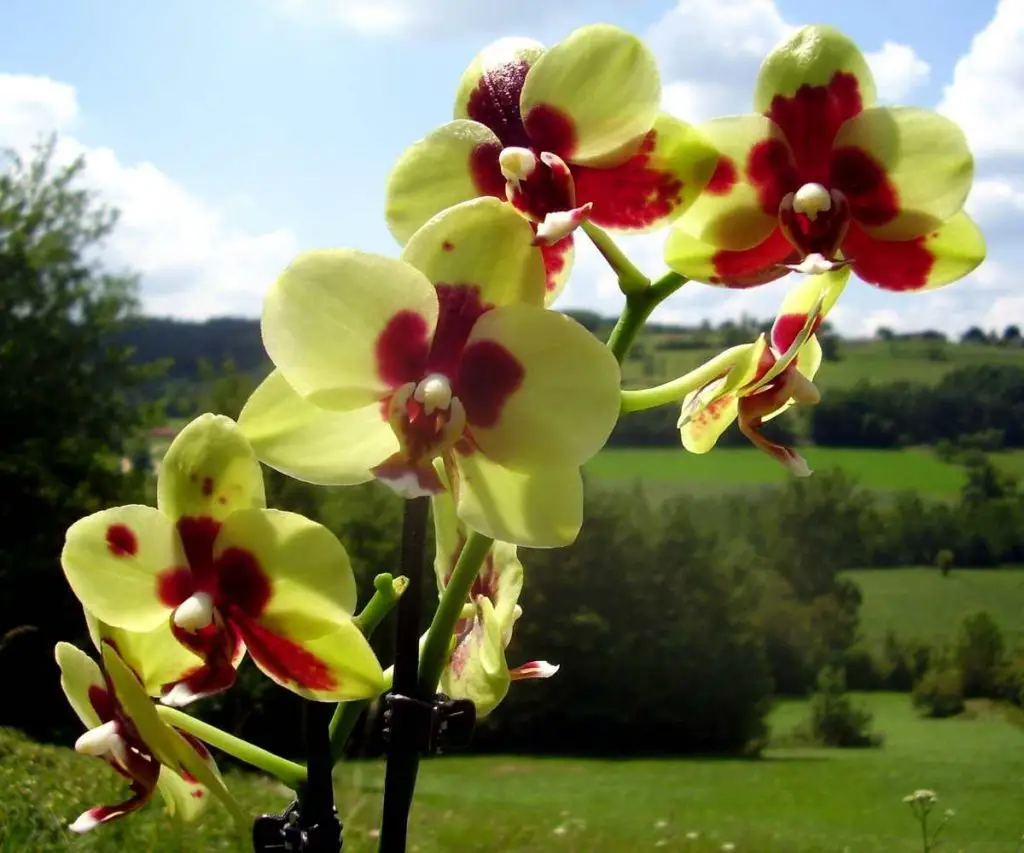 More Informative articles on Orchids: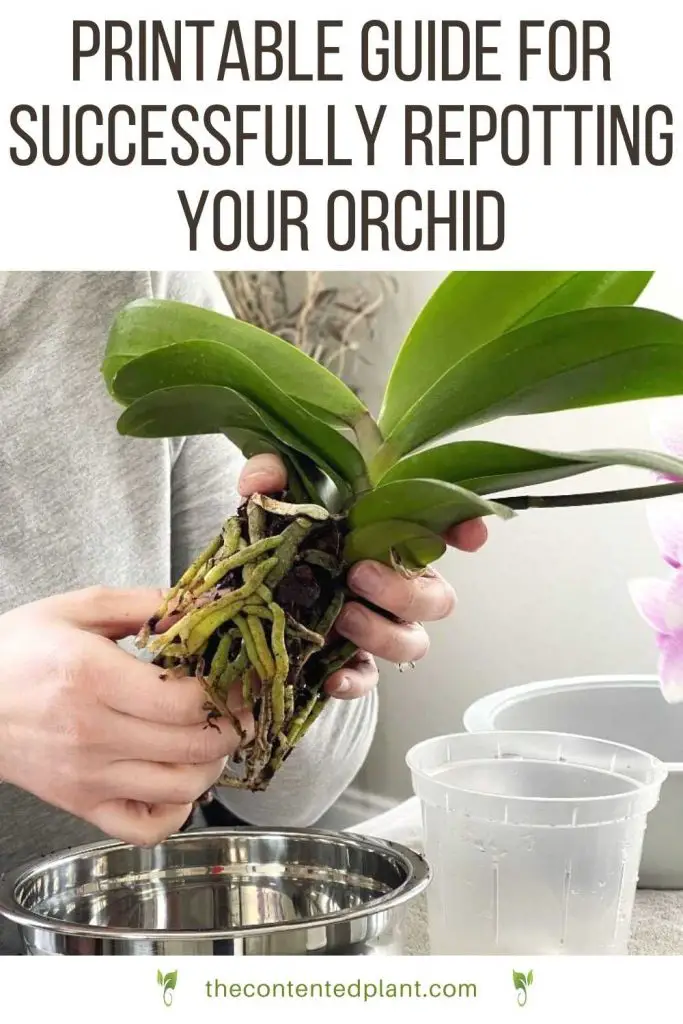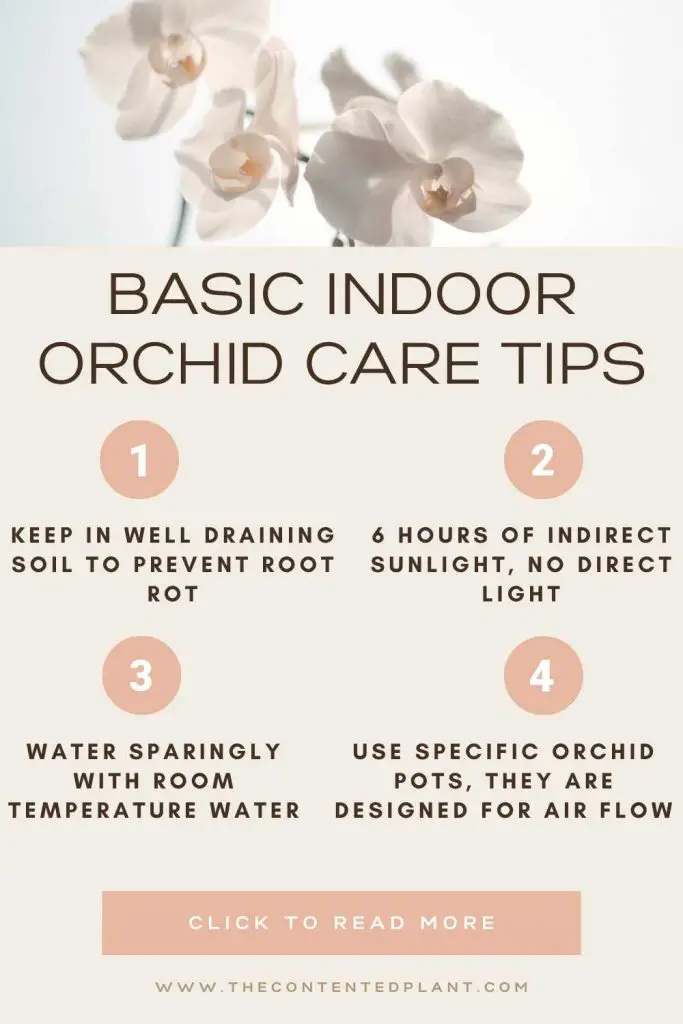 Basic Orchid Care:
There are some very interesting facts you should know about orchids. It will make the care guide below more sensible.
In nature Orchids climb trees in hot humid tropical forests.
These epiphytes grow without soil.
Orchid roots absorb their food from the humid air and very little else.
Orchid soil is a misnomer. Orchids require a porous orchid potting mix with bark so the roots can breathe.
In nature orchid light levels are bright and indirect. They live under the canopy of trees.
Moth Orchids bloom for months and months.
Ideal temperature needs change according to species. Nighttime Temperature ranges affect blooming.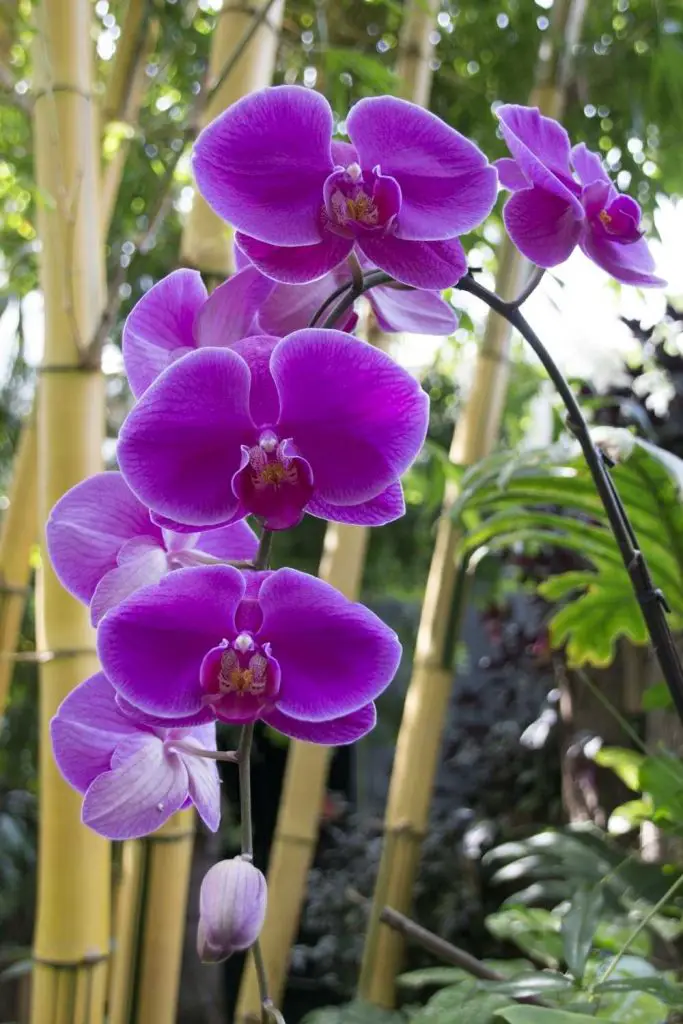 Growing Orchids like these commonly available Phalaenopsis is not difficult. Follow the care guide. The proper Orchid potting mix, Strong indirect natural light, Orchid temperature preferences , watering instructions and orchid fertilizer will set you up for success.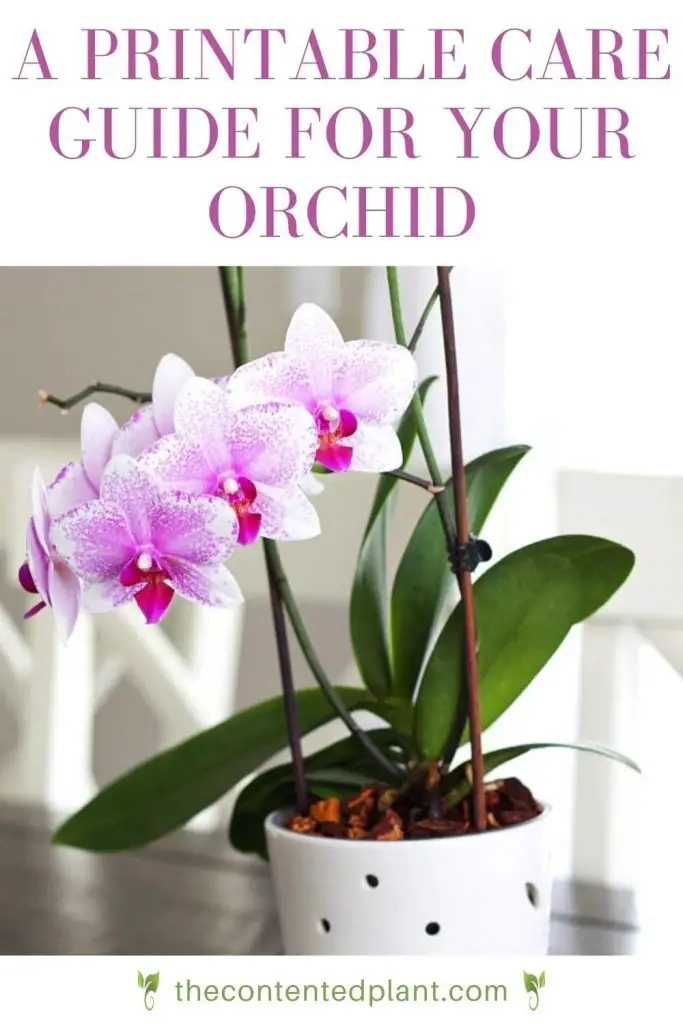 Printable Orchid Care guide:
This care guide is a list of important things you need to do to keep your orchid thriving. Moth Orchids can live many years with proper care.
Yield: Printable Care Guide
Orchid Care Guide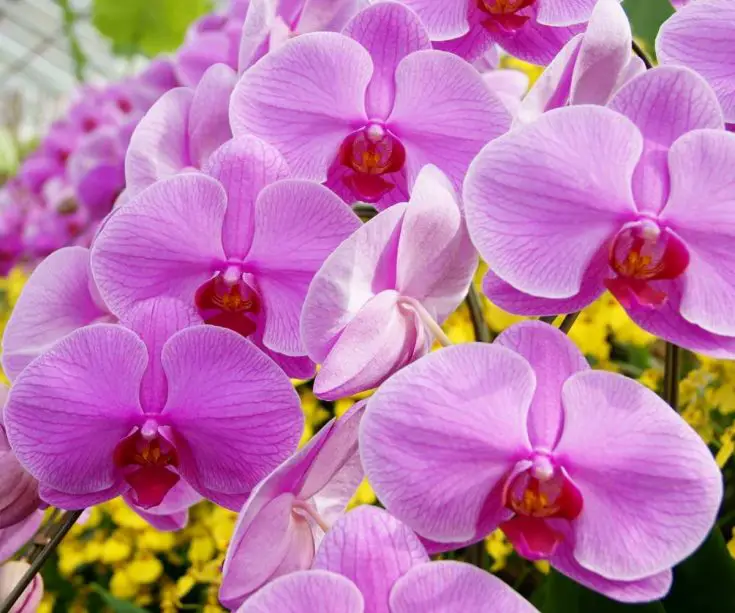 The world of Orchids is vast. This care guide will describe the best practices for basic care for most common orchids.
Instructions
Soil Preference:
Orchids prefer well draining Orchid potting mix. The roots will rot quickly if they sit in moist soil.
Orchids need Orchid potting mix. linked in materials above.
Pot Size and Type:
Orchids do best in orchid pots. These are designed to allow the orchid roots to breathe.
This orchid is potted in a plastic orchid pot with slits in it. It sits in a pretty orchid cover pot with lots of good drainage.
Repot every second year or when roots come out of the pot. Don't jump to a huge pot from a small one. Just go to the next size up pot.
Orchid light:
Orchids need bright INDIRECT light at least 6 hours a day. Keep them out of strong direct hot light.
How to Water an Orchid:
Orchids do NOT tolerate over watering. When properly potted in orchid bark mix they need weekly watering.
Watering is best done by immersing the pot in room temperature water for 10 minutes or so until the bark absorbs the water. (Ice cubes are NOT recommended)
AVOID immersing the stem and leaves of the orchid. When water collects in the attachment area between leaves and the stem it causes crown rot.
Then drain the pot another 10 minutes or so before putting it back in it's preferred area.
In growing season and brighter light you may need to water more than once a week but don't over do it.
In dormant winter months reduce watering to when the bark is completely dry.
Never let this plant get wet feet. Orchids in heavy wet soils get Orchid root rot and fungus gnats.
Fertilizing Orchids:
Apply a good quality Orchid fertilizer (linked in materials) monthly through Spring and summer.
Alternately, you can fertilize weekly if you use quarter strength orchid fertilizer. This gives the plant more consistent feeding over a month. Once a month let the plant rest with a plain watering to flush out excess salts.
Decrease feedings by late Fall and allow your orchid to rest through the winter months.
Orchid Temperature:
Orchid plants vary in their temperature preferences.
The moth orchid will do best in temperatures between 65-85 degrees F.
TIP: when trying to get an orchid to bloom give it a temperature drop of 10 degrees F at night for about a month.
Pests:
Unfortunately, orchids are susceptible to a number of insect and mite pests, including aphids, mealybugs, scales, spider mites, and thrips.
Stress by longterm overwatering, poor light, extreme temperatures and soil conditions are contributors to pest infestations..
Read our post on How to get rid of aphids and other pests with our homemade pesticide soap recipe or neems oil.
To minimize the possibility of pests be sure to check all nursery plants before bringing them home.
Quarantine all new plants until you are sure no pests live in them.
Notes
Our video below shows Kayti repot an orchid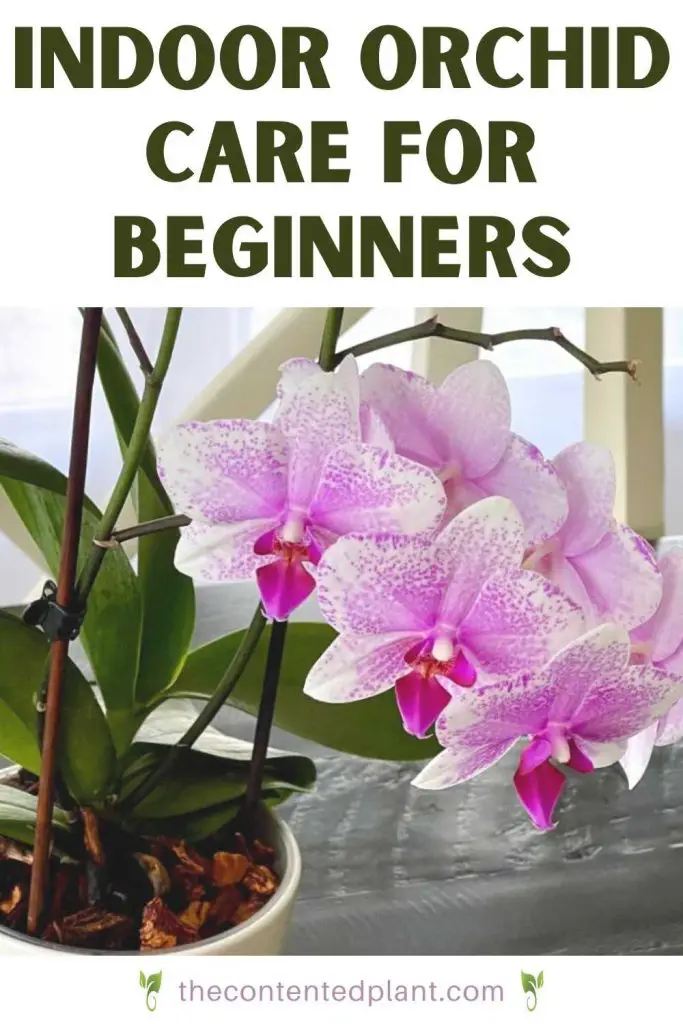 Orchid care Resources: