These three Pothos varieties are SO gorgeous each in their own way. Invite these vines into your home. They are all usually locally available and inexpensive. And beautiful.
Pothos are easy care and make lovely decor plants. Let them show off their color variations in so many areas of your home.
They will wind and twirl right around your heart.
Be planty besties with these gorgeous houseplants.
More about Pothos:
We love pothos and have lots of supporting information for you as a pothos plant grower.
Read the Propagation, Pests Control and general care posts below for more information on Pothos plants.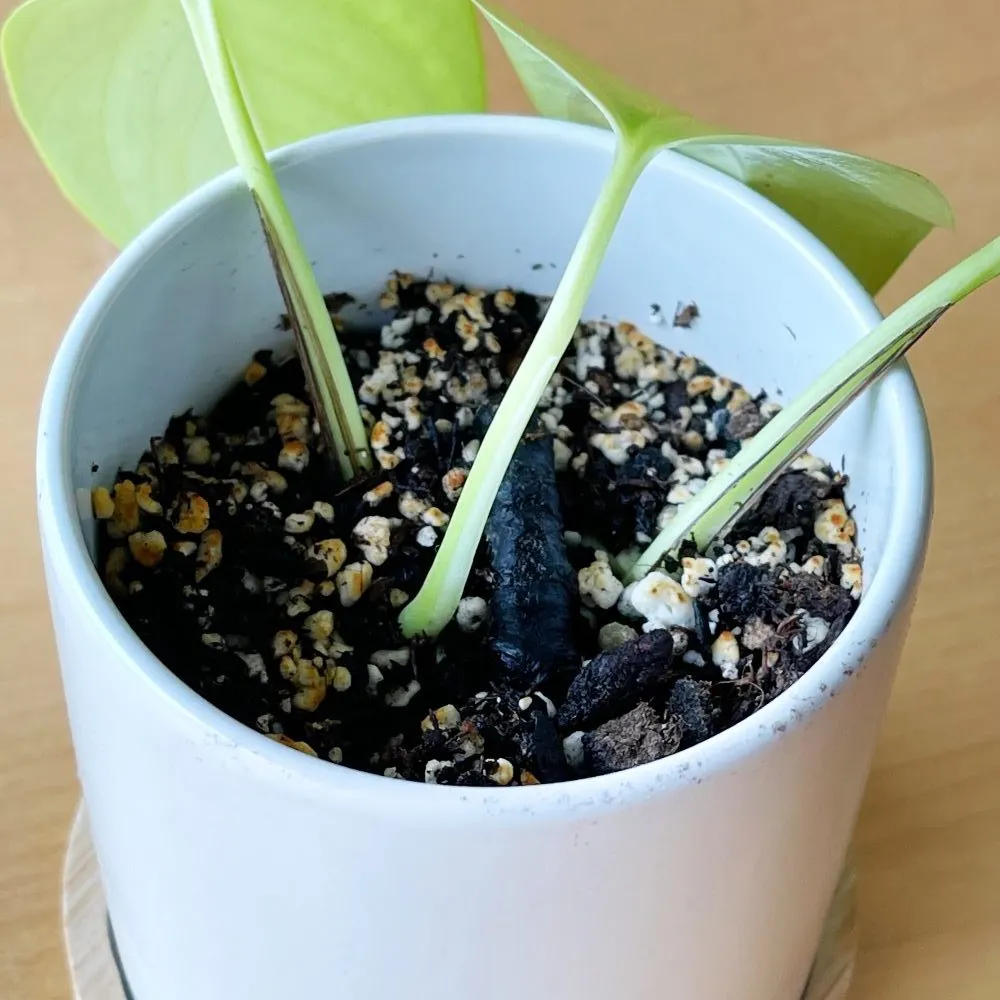 There are around 22 varieties of this vine. Some other really gorgeous varieties you should look for are pearls and jade pothos, cebu blue pothos, manjula pothos, satin or Silver pothos.
However, Some of these types of pothos are not easy to find and some are more expensive.
If you fall in love with a pothos variety and can't find it in your local garden shops, look on Etsy.
Decor Options:
These pothos plants all grow as vines otherwise known as Devils Ivy (because they are so hard to kill).
They can be placed around the house in oh so many different locations. Just keep them out of intense direct light.
They love humid low light places. Bathrooms and kitchens are good spots.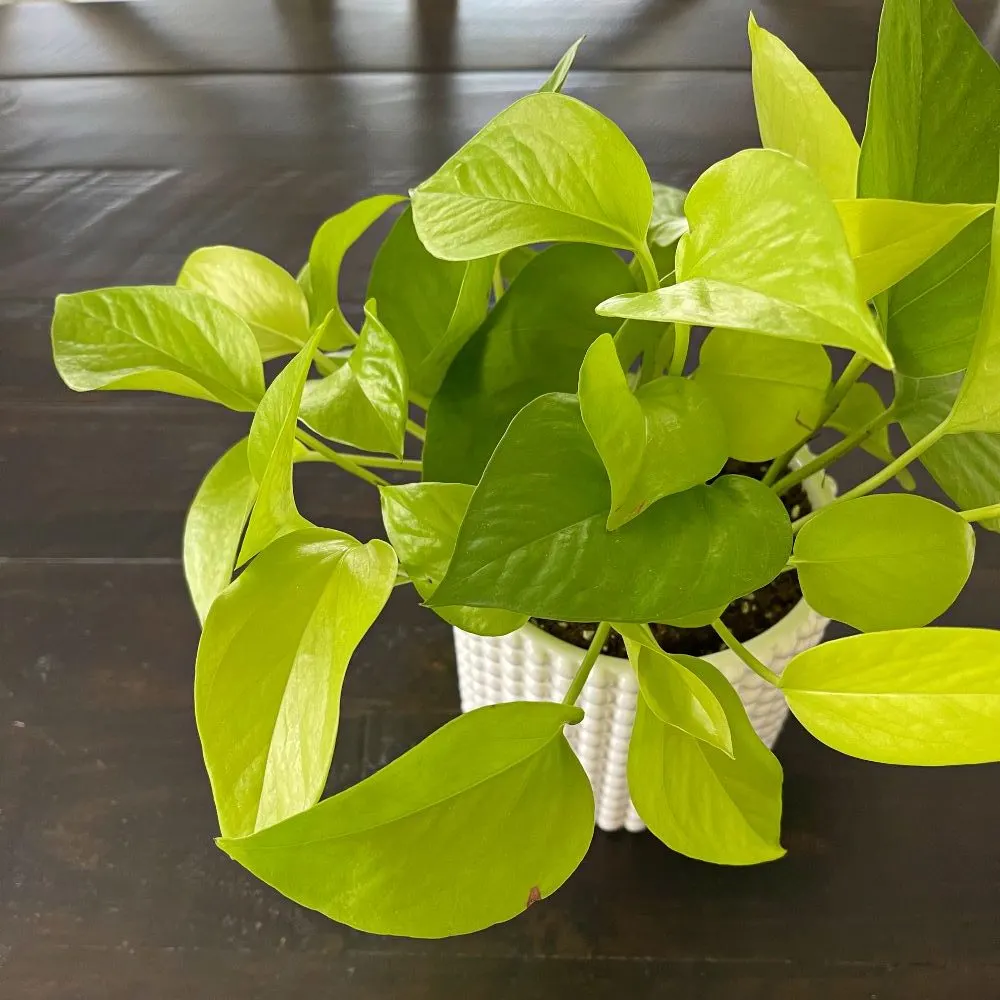 Set them on a table top, grow them from a shelf, plant stand or in a hanging basket.
Trellis the green heart shaped leaves up anywhere you like.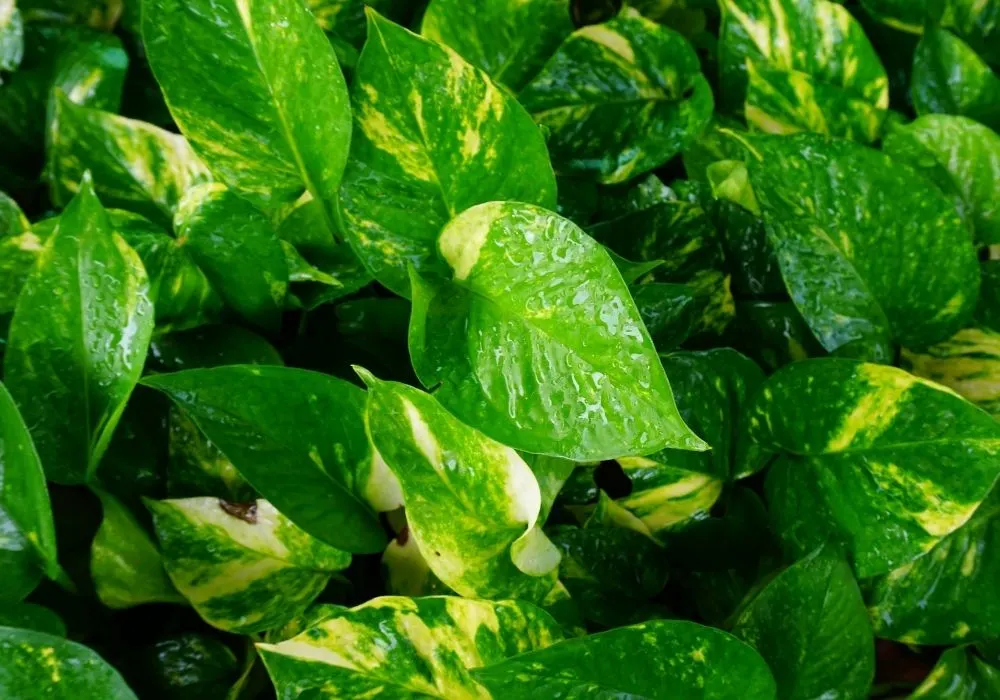 All Pothos Plants Benefit Your Health:
Benzene, formaldehyde, xylene, toluene are all air toxins found in homes. All of these Pothos varieties filter these listed toxins out of your indoor air.
Efficient air cleaning is accomplished by adding one houseplant into each 100 square feet of your home.
According to the EPA "Health effects from indoor air pollutants may be experienced soon after exposure or, possibly, years later."
Grow these beautiful plants for your physical and mental health. We all need our lovely healthy Pothos planty friends.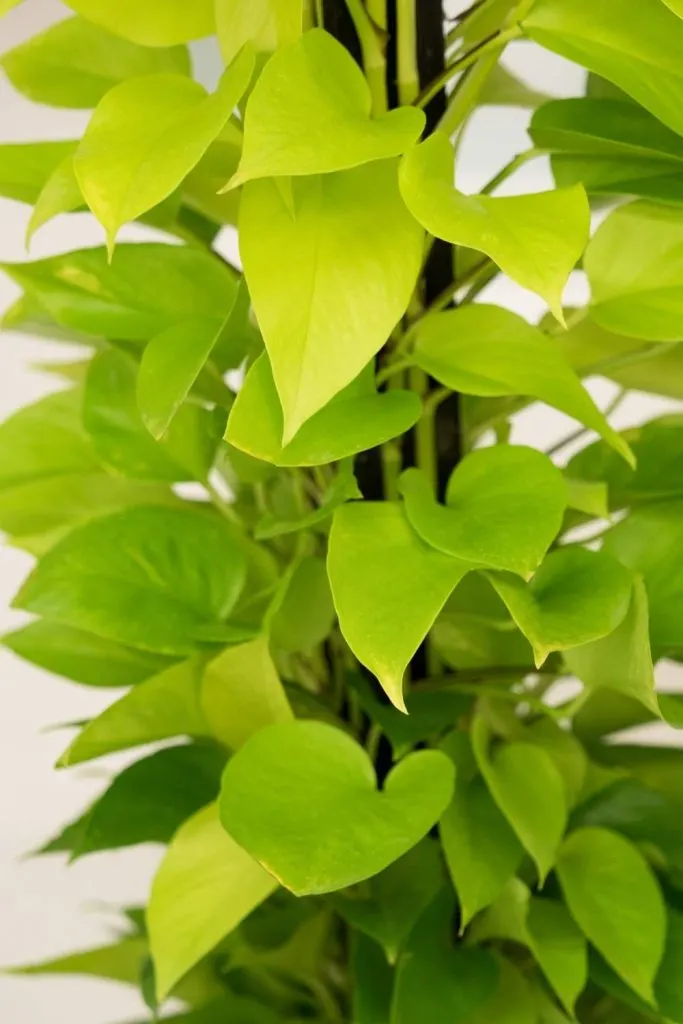 Three Pothos Varieties That are easy to find.
There are many type of pothos plants. They all are very hardy and tolerant of diverse conditions.
In this post we are highlighting three of the many pothos. The Marble Queen, Golden Pothos and the Neon pothos.
If you are looking for home decor on a budget these all fit the bill. All three are cheap and widely available.
And SO easy to propagate. This gives you the opportunity to decorate new areas of your home with plants basically for free. In a healthy way.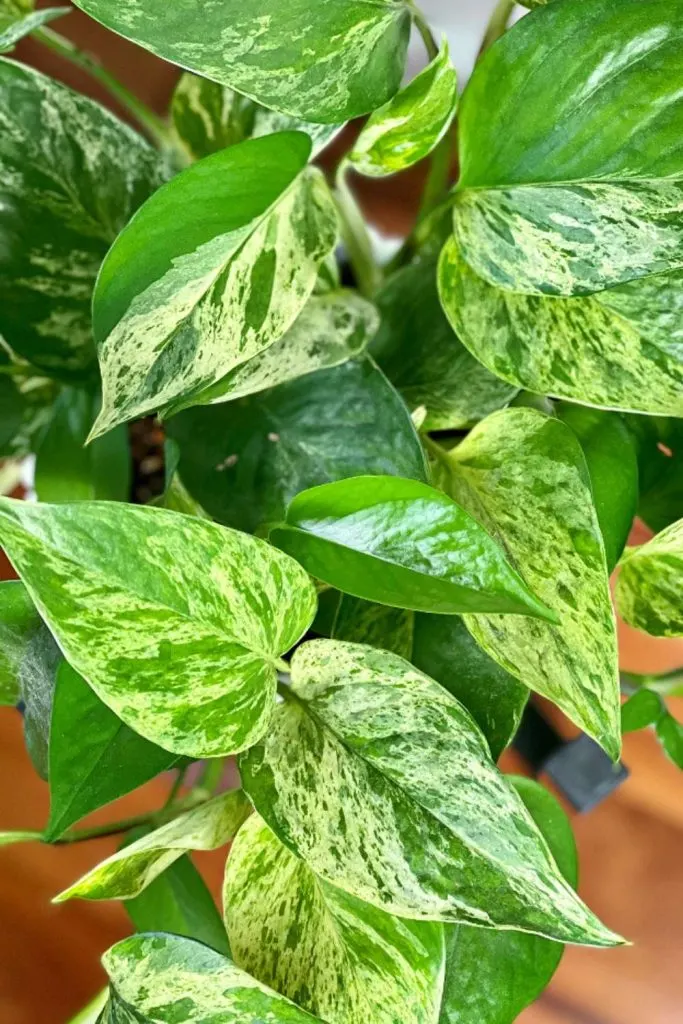 If you love greenery and want some easy to grow, lovely and versatile houseplants that won't cost a lot we suggest you begin with these. Each of these posts has its own printable care guide for you. Just click the link to see how easy it is to keep these lovely vines content. Happy Planting!
Three Stunning Pothos Varieties
These three Pothos varieties will bring vibrant color and life to your home. Each is beautiful and available at your local plant store. Pothos tolerate less than ideal plant conditions and still look amazing. You must try these!
The Neon Pothos is Exuberantly colorful and showy with bright Chartreuse heart shaped leaves. It's bright colored foliage makes it a show stopper on tables and hanging baskets.
This easy houseplant for beginners has tough leathery deep green leaves with attractive subtle golden variegations. The golden pothos plant is a lush and versatile decor plant.
The marble queen pothos is a hardy vine with leathery heart shaped leaves. It has a beautiful variegation pattern with creamy striations. Set this Gorgeous plant in indirect moderate light and watch it grow!